Resources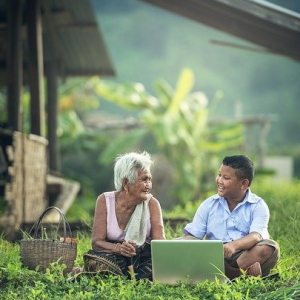 1 October 2021
United Nations' International Day of Older Persons (#UNIDOP2021)
Recognizing and celebrating International Day of Older Persons, we have an opportunity to promote a society hospitable to and supportive of people of all ages. For 2021, the theme has been set as "Digital Equity for All Ages". IPA leaders recognize older adults without access to, or understanding of, new technologies often experienced the most significant negative impacts of COVID-19 community lockdowns and resulting social isolation. Additionally, IPA members around the world have written extensively on their experiences using technology via telehealth services for older adults amid the COVID-19 pandemic.
---
10 October 2021
World Mental Health Day
IPA members are experts in older adult mental health and once again World Mental Health Day is an opportunity to highlight how mental health affects those of all ages- not just the young. According to the World Health Organization (WHO) more than 20% of older adults (aged 60+) live with a mental or neurological disorder. Yet, stigma around mental illness means that older adult mental health problems are often under-identified by both healthcare professionals and older people themselves. This stigma also means older adults are less likely to seek help.