About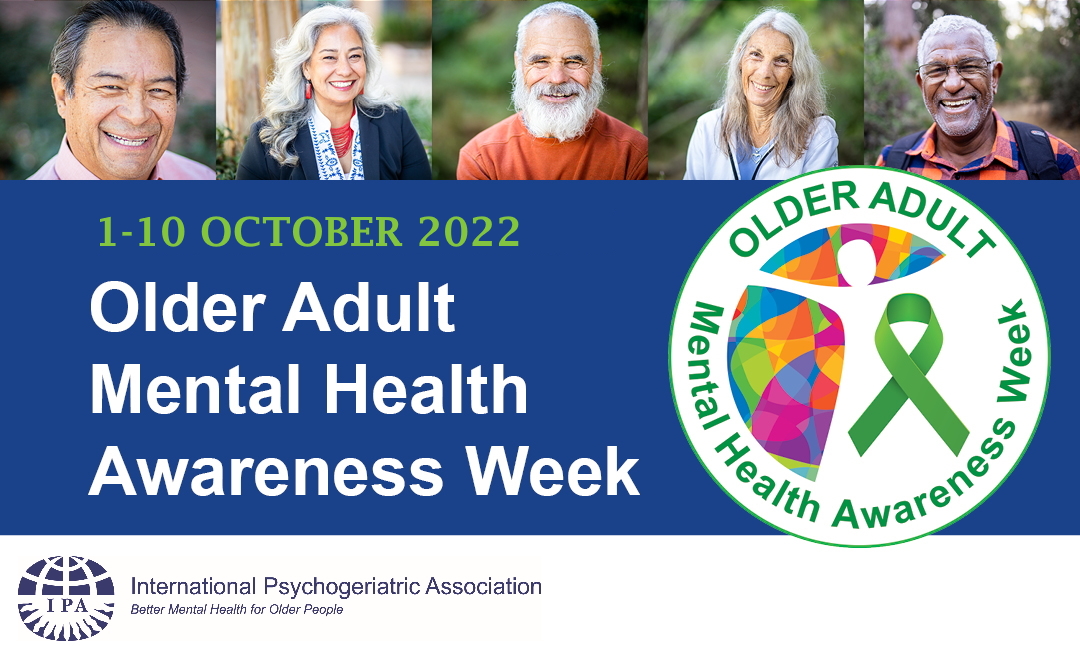 Older Adult Mental Health Awareness Week
1 October – 10 October 2022

Today, there are roughly 1 billion people aged 60 or older, a number now projected to exceed 2 billion by 2050. Of these, approximately 20% will have mental health conditions such as dementia, depression, anxiety and substance use, often complicated by physical and psychosocial comorbidities culminating in disability. In addition, recent reports from the WHO show that half of all people are ageist against older persons.
As professionals working with mental health of older adults, International Psychogeriatric Association (IPA) leaders are focused on raising awareness around the impact of ageism on health outcomes and to support the protection of human rights of older persons with mental health conditions. IPA will use their platform to highlight both older persons mental health issues as well as promoting healthy ageing initiatives around the globe through Older Adult Mental Health Awareness Week from 1 October through 10 October 2022.
For 40 years, the IPA has been a leader in supporting the mental health and wellness of older persons globally. IPA's multidisciplinary members across the world provide care, education, and innovation across multiple segments of society enabling older persons to increase their longevity and to remain a vital resource to their families, communities, and economies.