9 October
Welcome to day 9 of Older Adult Mental Health Awareness Week!
Today's focus is Dementia. Below we have two messages, one from the Alzheimer's Association and the other from the World Dementia Council. IPA is proud to partner with both of these organizations on advancing dementia research and care.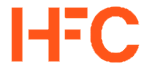 We are also pleased to share the Hilarity for Charity (HFC) YouTube Channel:
https://www.youtube.com/c/WeAreHFC/featured.
HFC is an American non-profit organization founded by actors Seth and Lauren Miller Rogan to raise both awareness and money for Alzheimer's disease and brain-health research. We encourage you to check out their Channel resources including nearly a dozen Caregiver Webinars.
---
Download the World Dementia Council's (WDC) Dementia Landscape Project publications including:
Global dialogue on dementia and an ageing society
Global dialogue on data sharing for dementia research
Global dialogue on progress made in dementia in LMICs
Global dialogue on clinical trials
and more
Finally, below are some national organizations working to raise awareness, increase research, improve care and provide resources on non-Alzheimer's dementias:
Additional Resources: